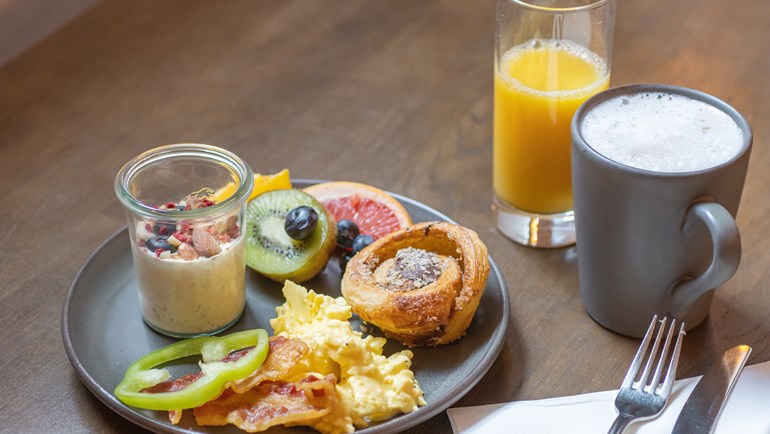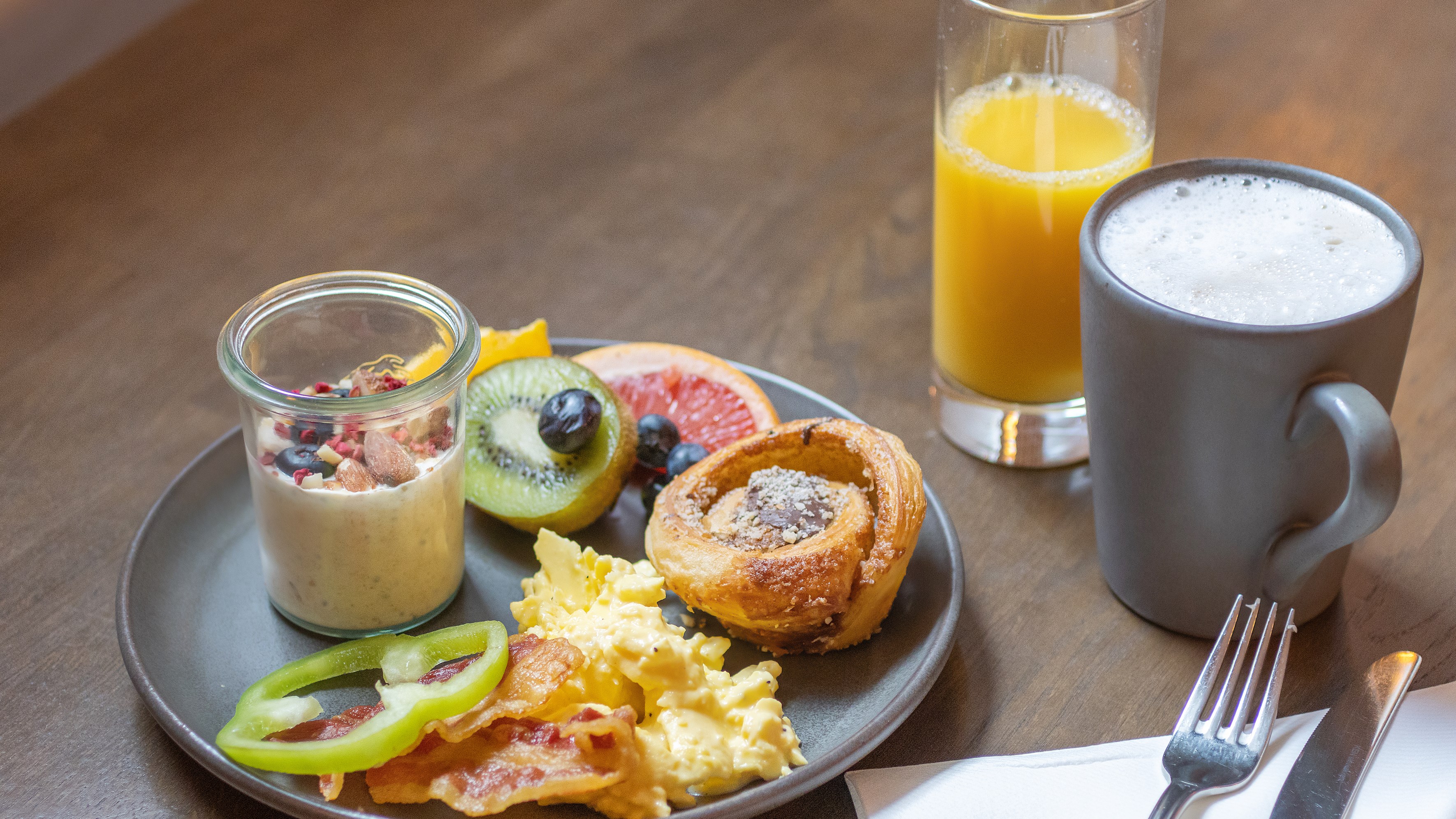 Opening hours
Monday-Friday:
6.30AM-10.30AM
Saturday and Sunday:
7AM-11AM
On the menu
At our breakfast buffet you will find organic freshly baked bread, croissants and pastries from Emmerys. We serve a large selection of hot and cold dishes, yogurt, fruits and vegetables, salads, cold cuts and cheeses. We also offer a selection of different breakfast products.
We offer different types of coffee and tea, hot chocolate, milk and oats / soya milk as well as various organic juices.
We have a wide range of gluten- and lactose free products. Our waiters are helpful with any allergen guidance. Should you just miss your favorite, please do not hesitate to ask us.
Prices for purchases
Breakfast can be purchased at a price of per person (children until 12 years of age ).
Additional fee for room service breakfast .