An event where guests can sit comfortably, immerse themselves in deep conversations, enjoy something tasty to eat and leave with a smile on their faces is the key to success for any host. This is also our key to success when we prepare our meeting rooms for meetings and conferences.
Whether you're holding a conference or a larger meeting, or you're arranging an intimate party, you can invite your guests inside our historic walls. We can offer spacious rooms where stucco ceilings, chandeliers and gold details create a noble atmosphere, and we can also offer larger rooms with a lighter and more modern style. The rooms have space for groups of 16 up to 110 people.
Read more below and learn more about how we can create the right setting for you and your guests.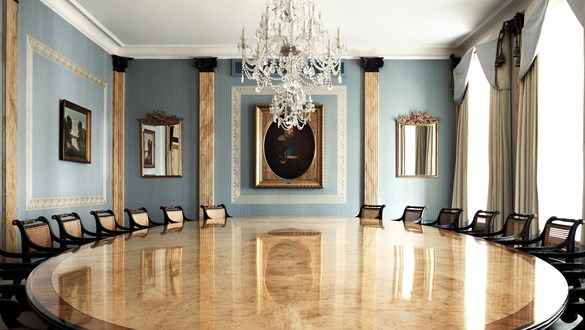 Conference hotel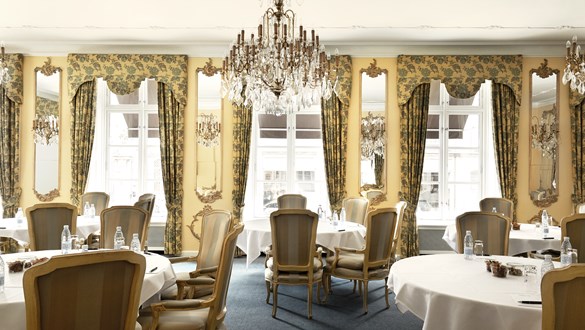 Luxurious meeting rooms