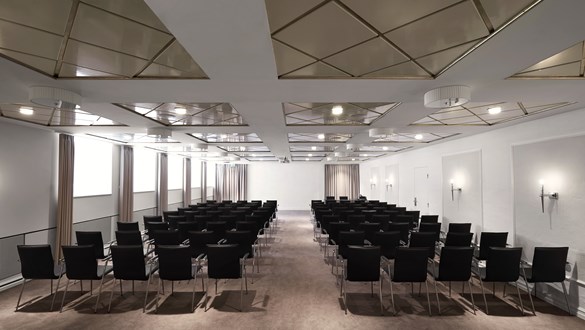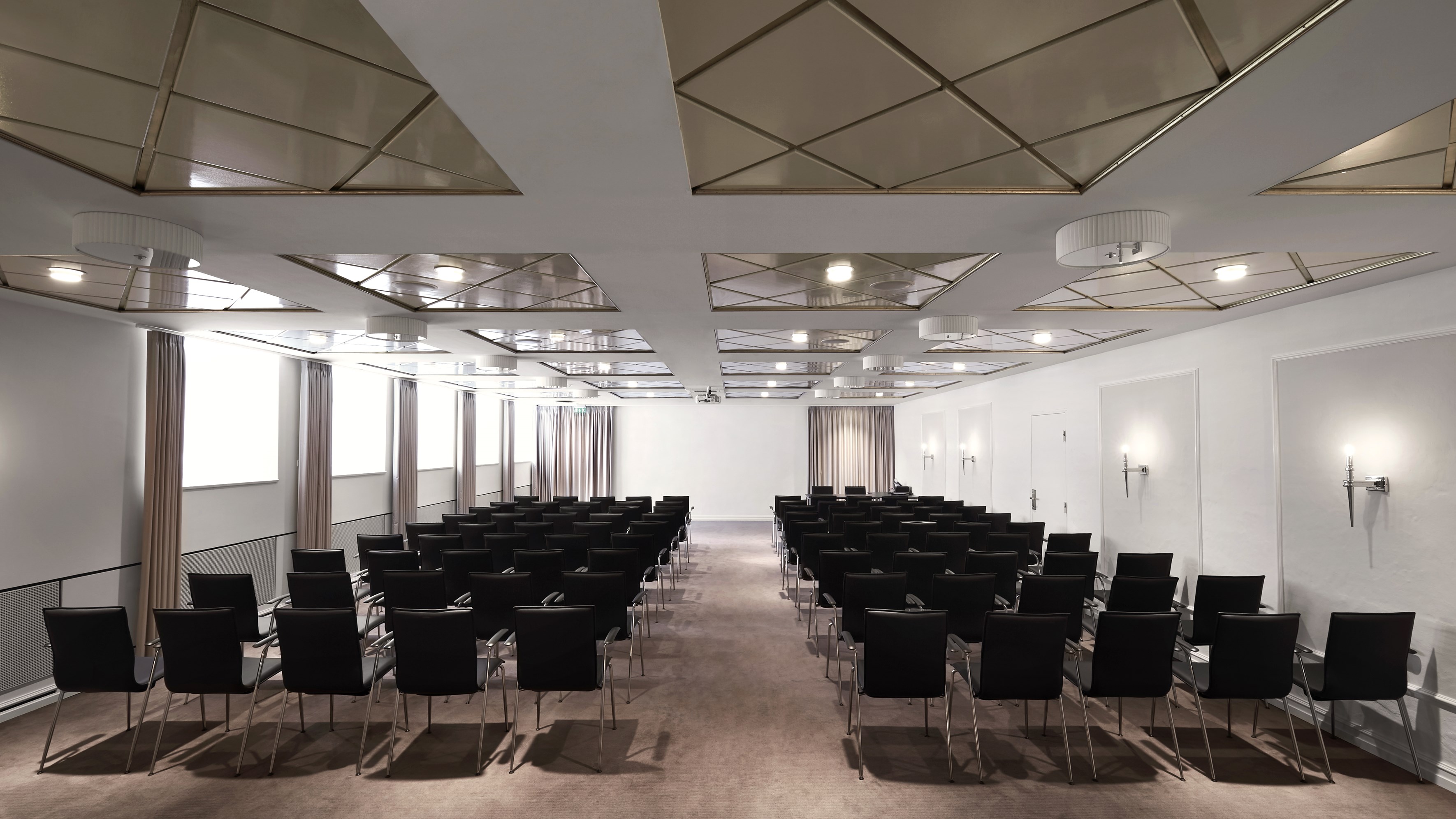 Frederik d. V
Up to 110 persons
Our largest meeting/function room
120 m2
At 120 m², Frederik V is our largest meeting and function room. Its decor is in keeping with the grandeur of the rest of the hotel.
The room is often used for conferences, large functions and receptions with capacity for up to 110 people theatre style and up to 80 people for sit-down dinners.
No. of persons:
40 u-table
80 classroom style
110 theater seating
40 boardroom
80 banquet
125 reception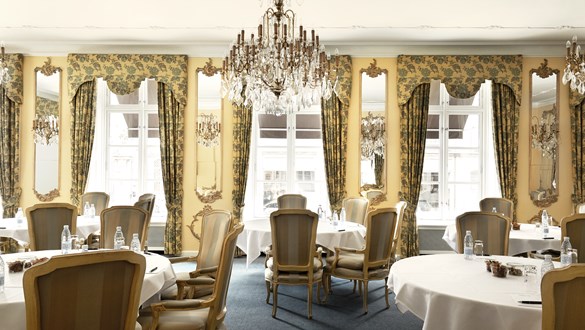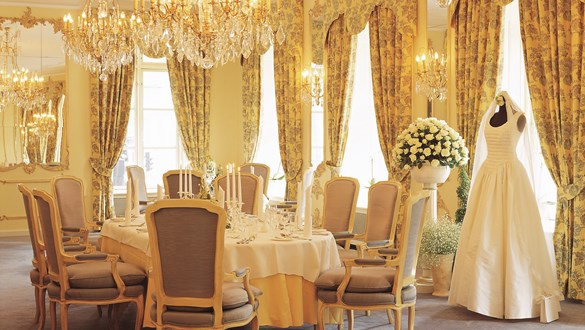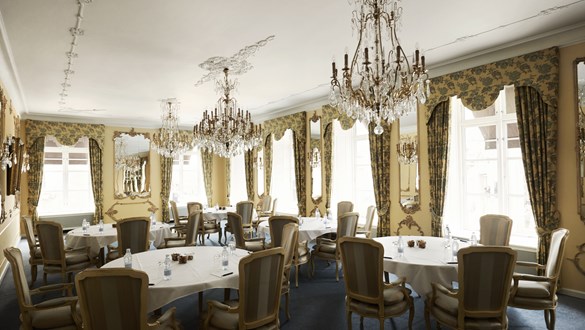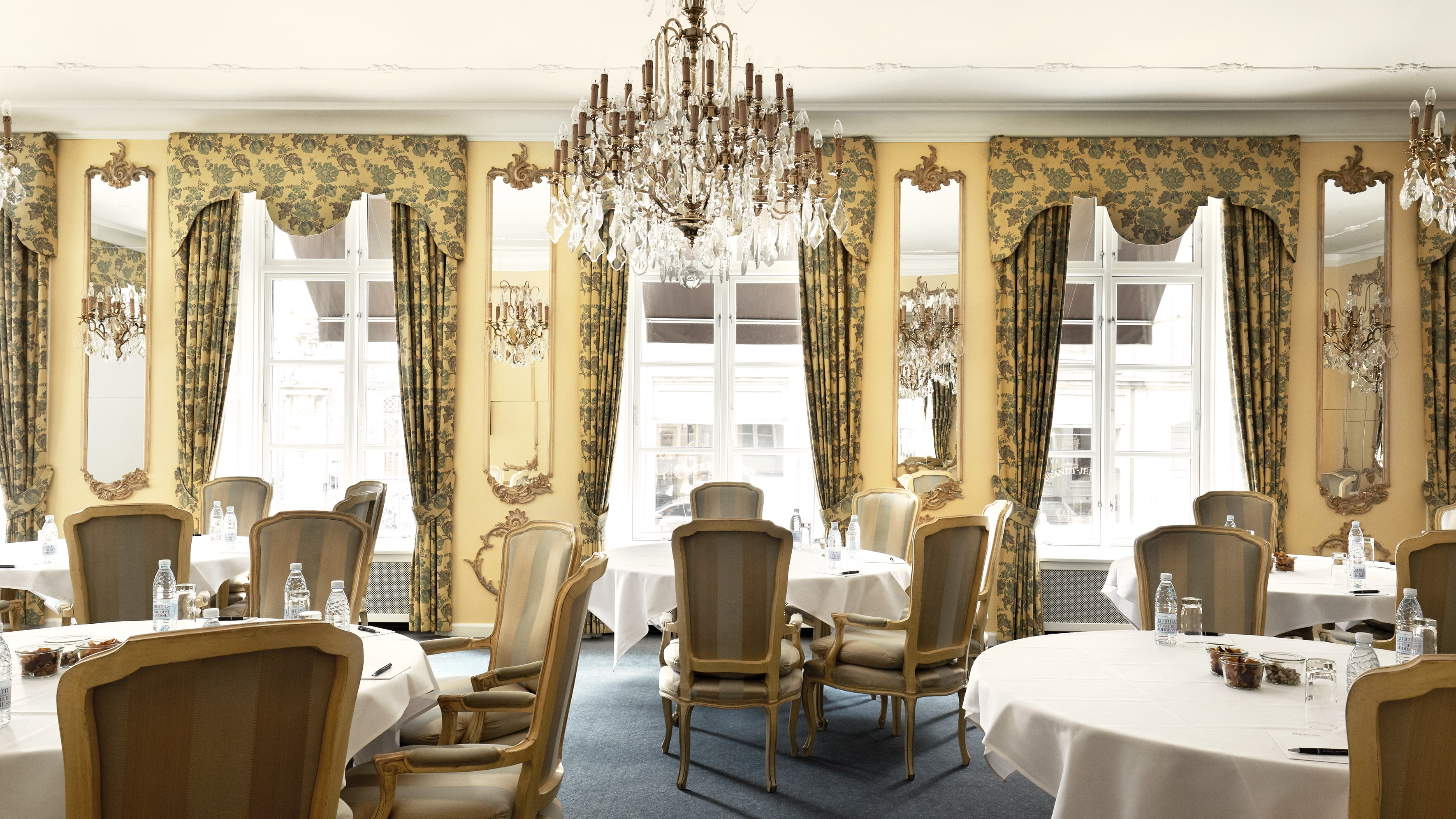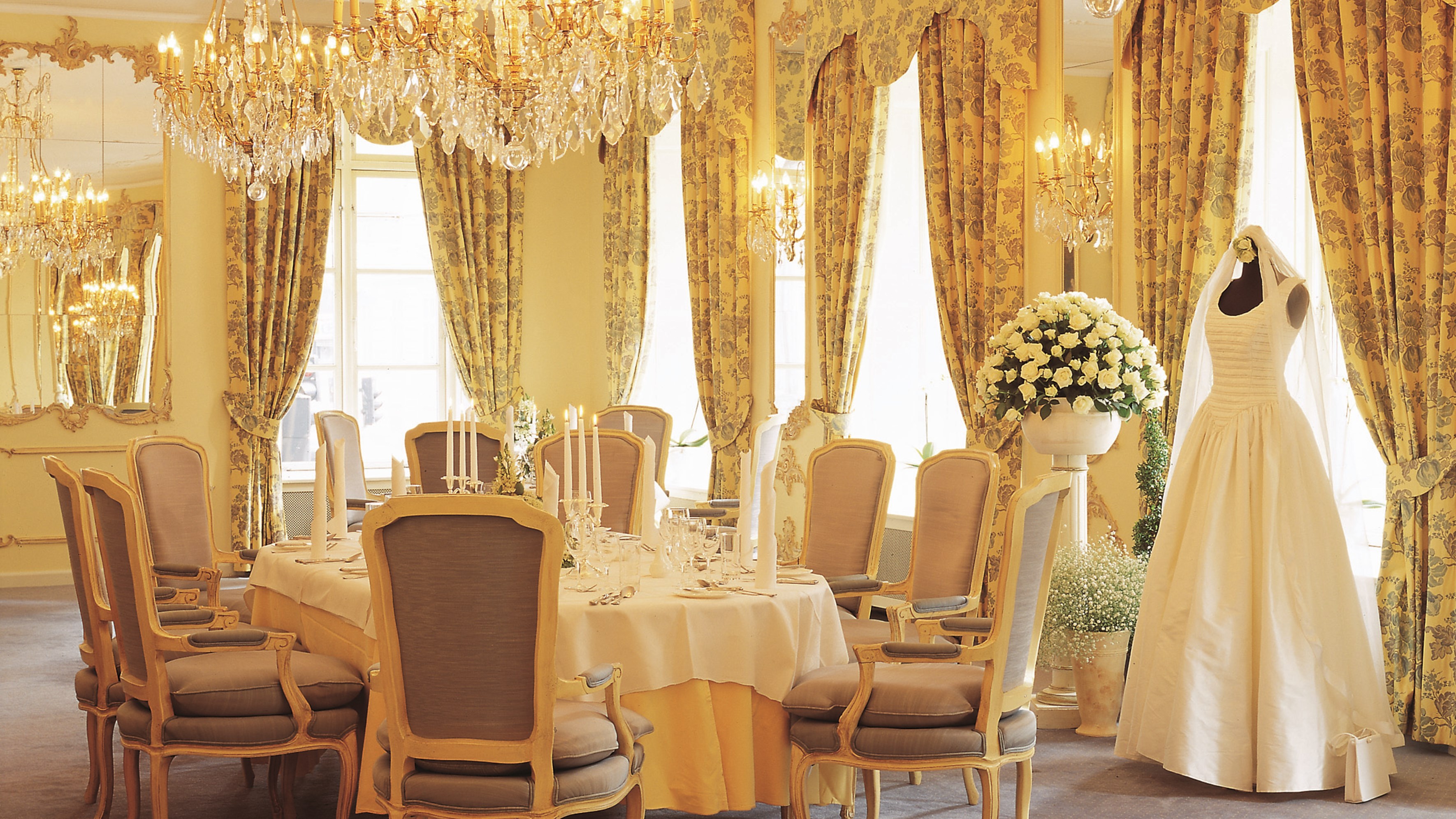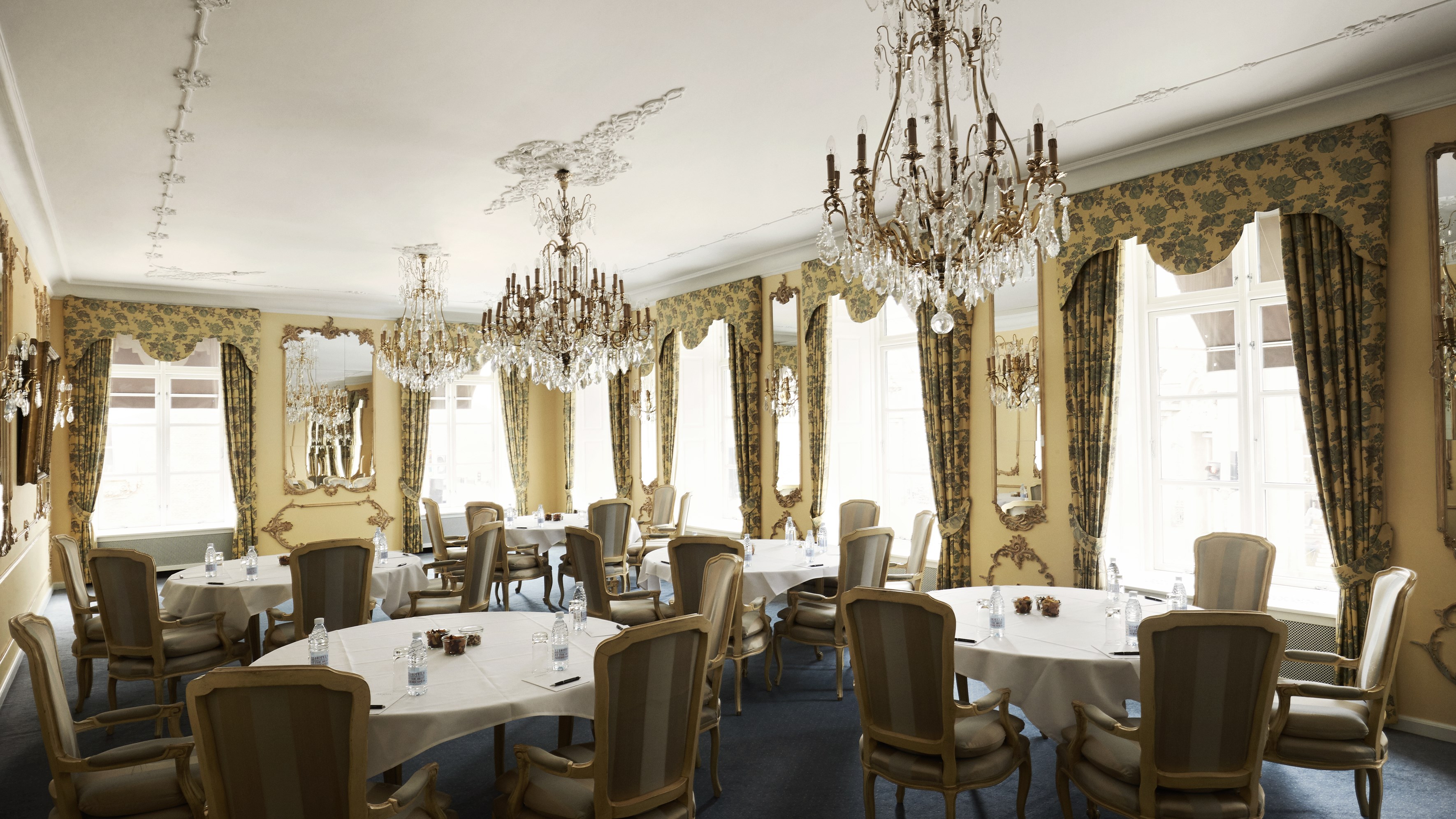 Gyldensteen
Up to 60 persons
Our most beautiful meeting/function room
83 m2
Gyldensteen is our most beautiful meeting/function room, and is the perfect setting for any event. With its beautiful decor, the room seats up to 48 guests for sit-down dinners and up to 60 people for meetings, theatre style.
The room is ideal for weddings, parties, receptions and meetings in surroundings the likes of which you will not find elsewhere in Copenhagen.
No. of persons:
60 theater seating
32 boardroom
48 banquet
70 reception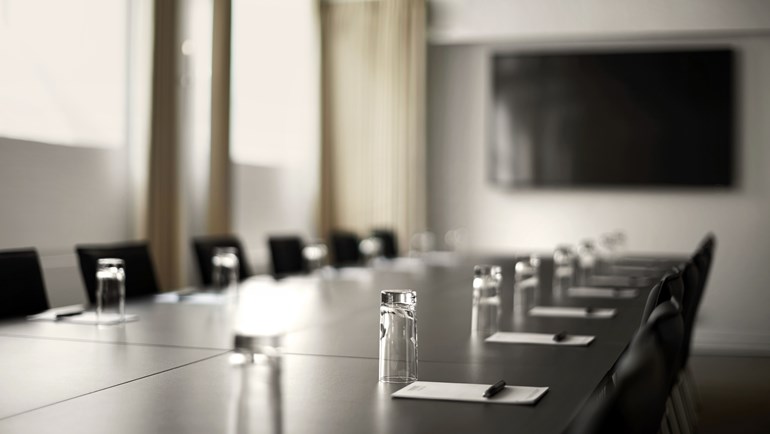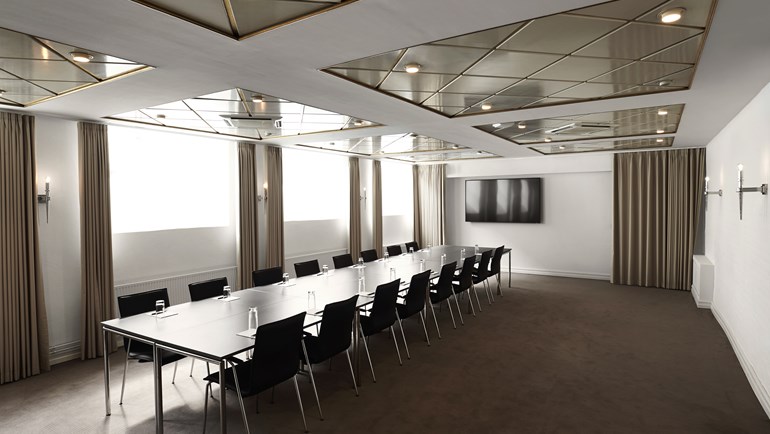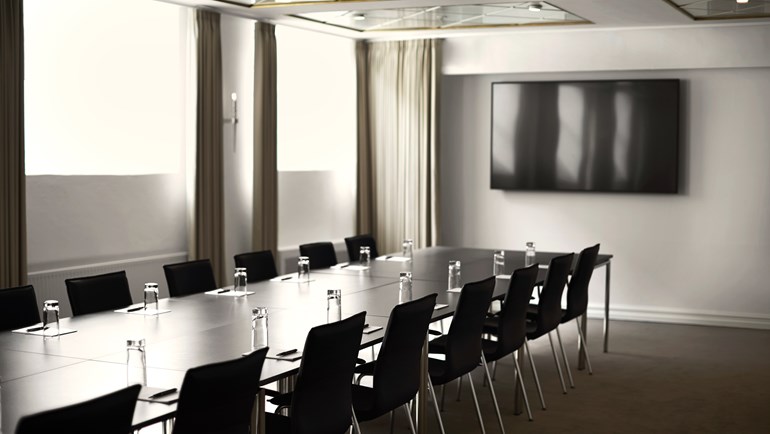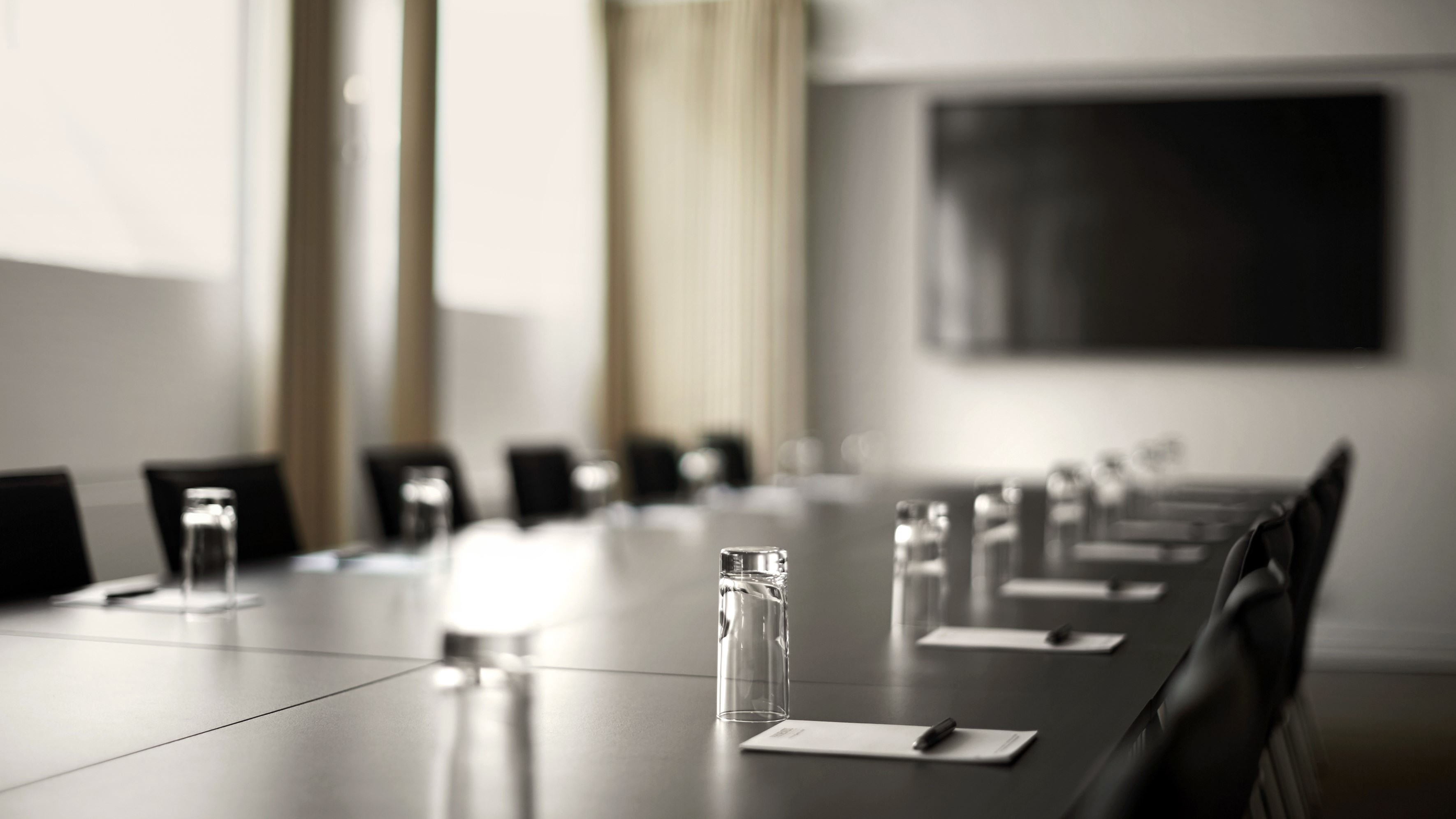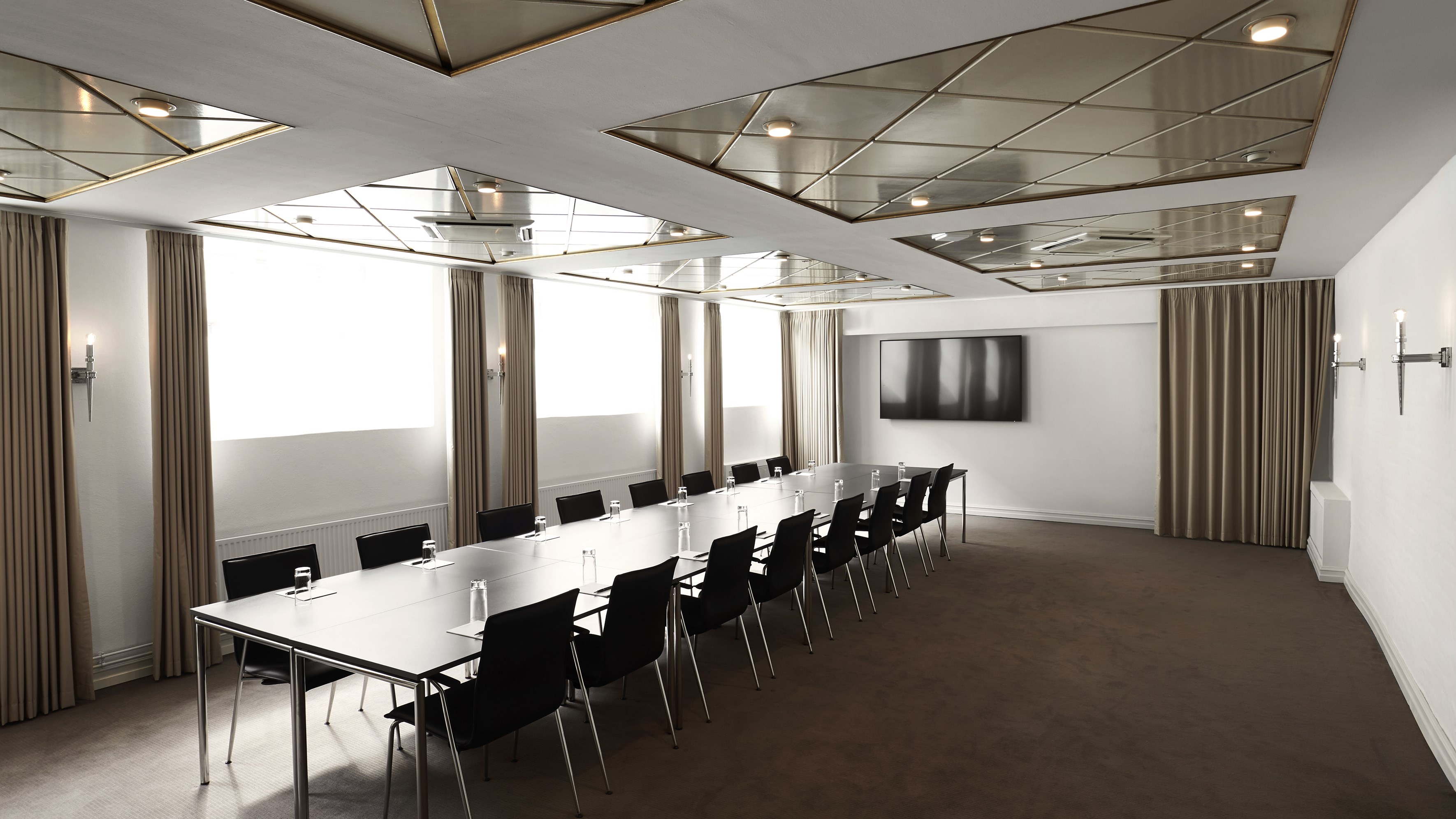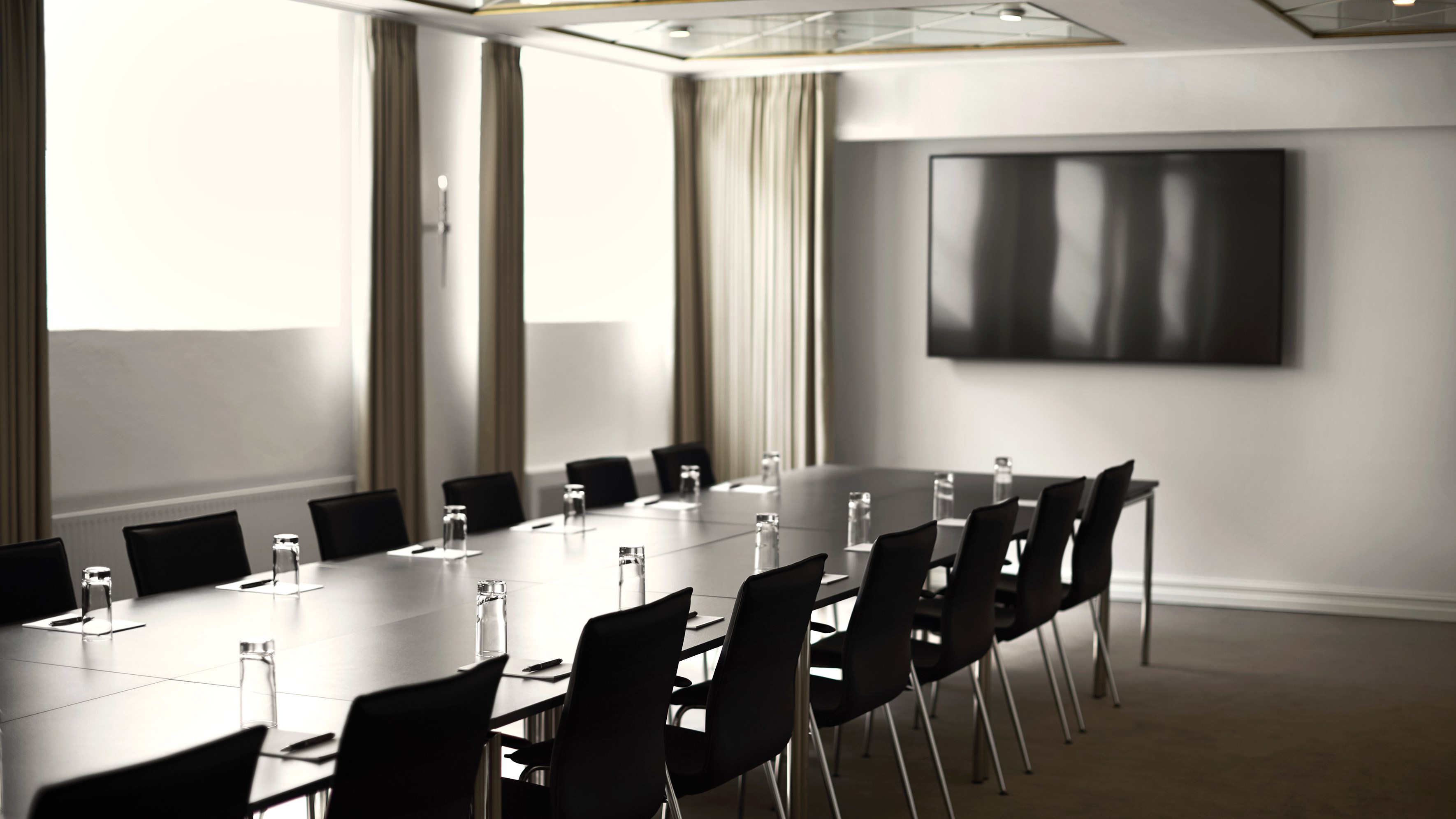 Frederik d. III
Up to 40 personer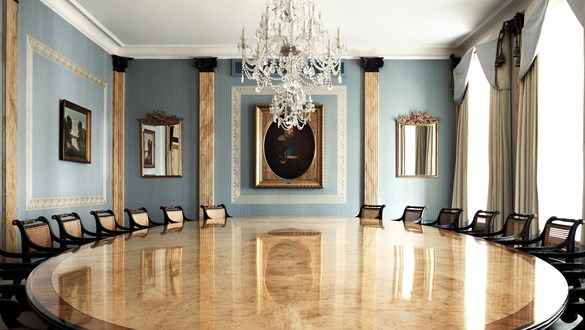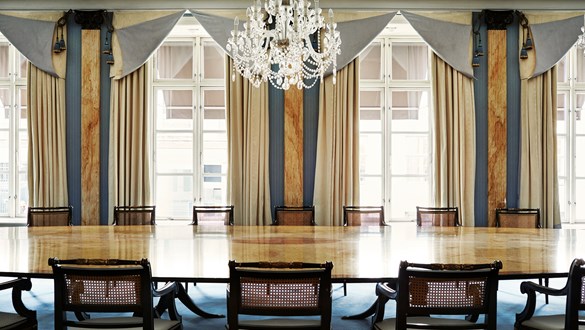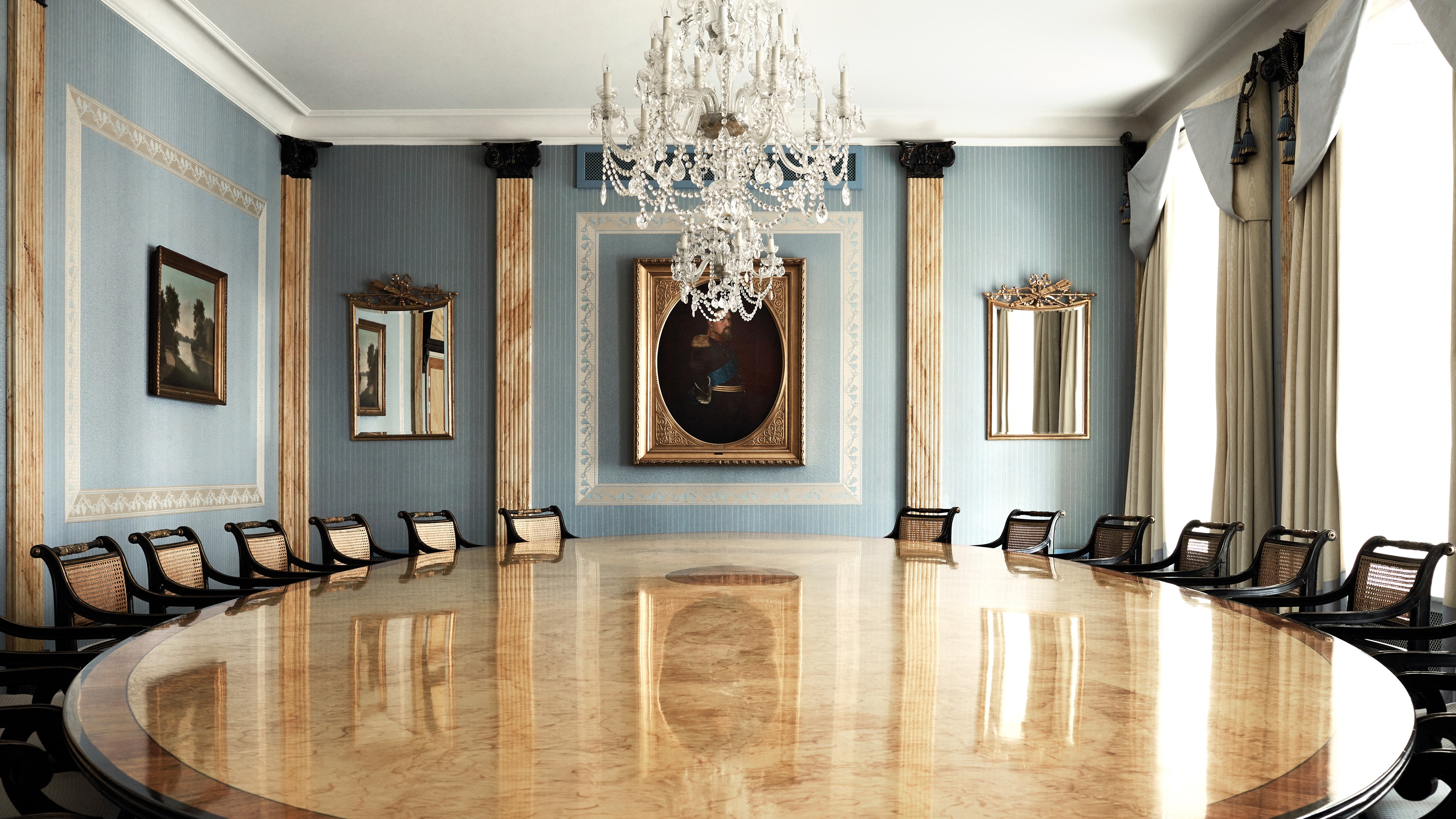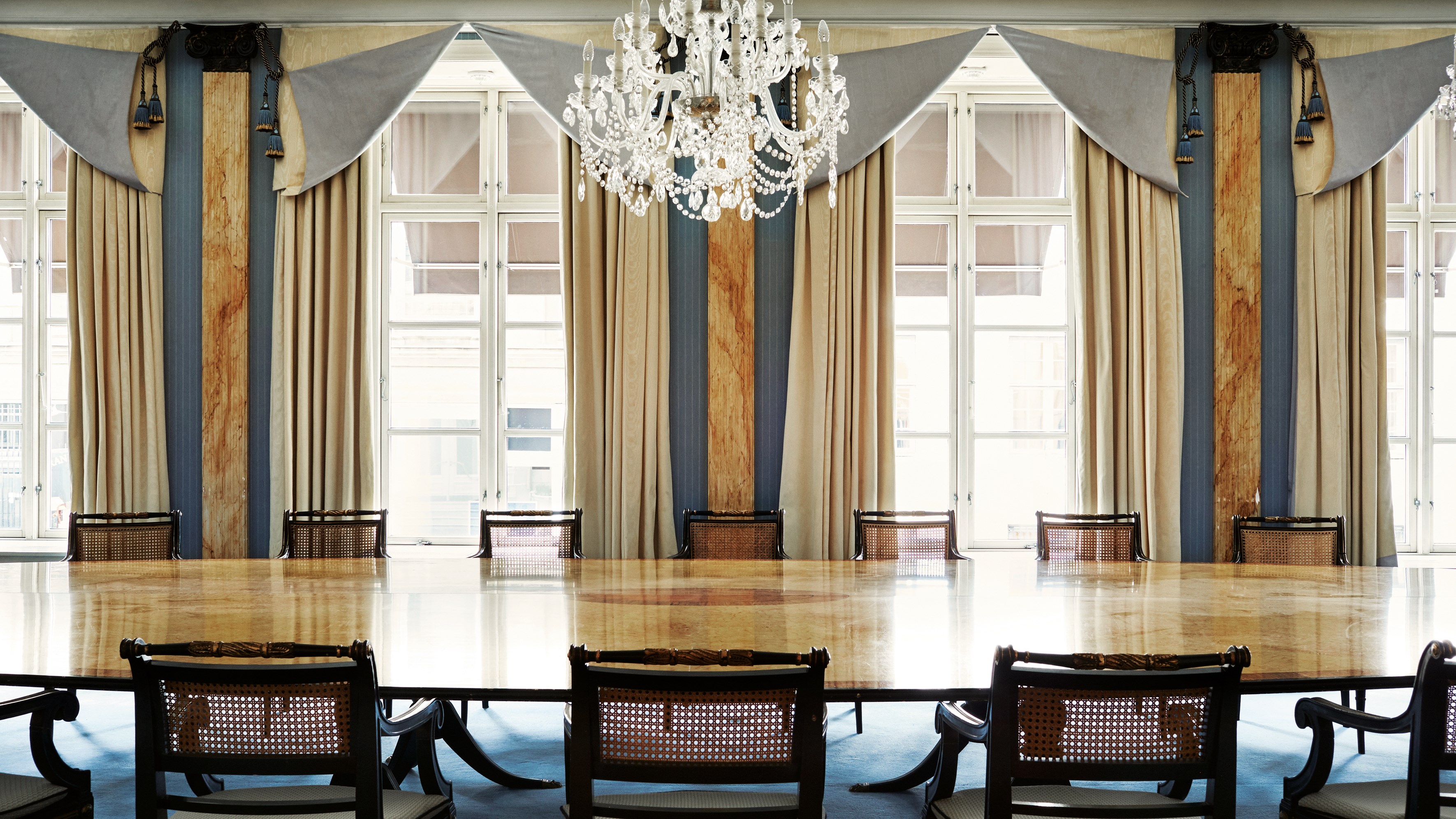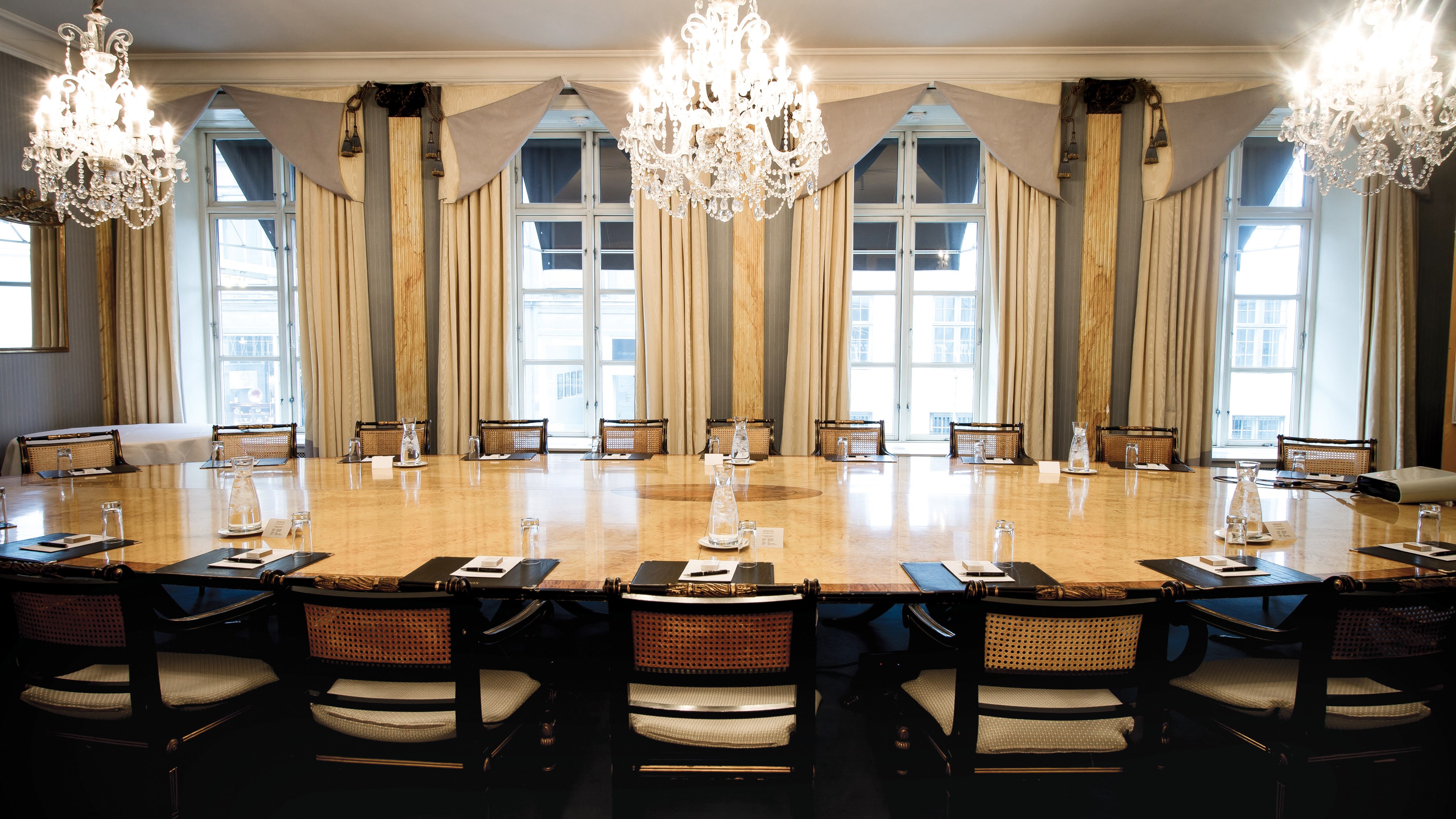 Frederik d. VII
Up to 25 persons
The ideal meeting room
Majestic appearance
66 m2
Frederik VII is, with its majestic appearance, the ideal meeting room for presentations, board meetings, etc. with capacity for 25 people around the beautiful conference table.
No. of persons:
25 Boardroom
25 Banquet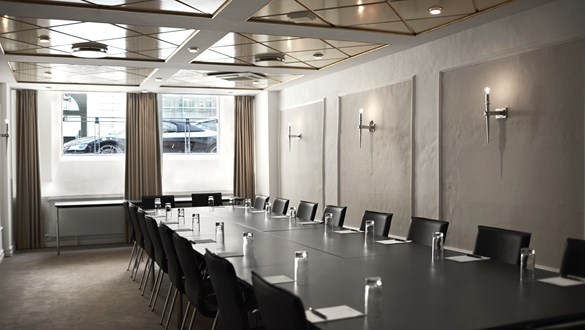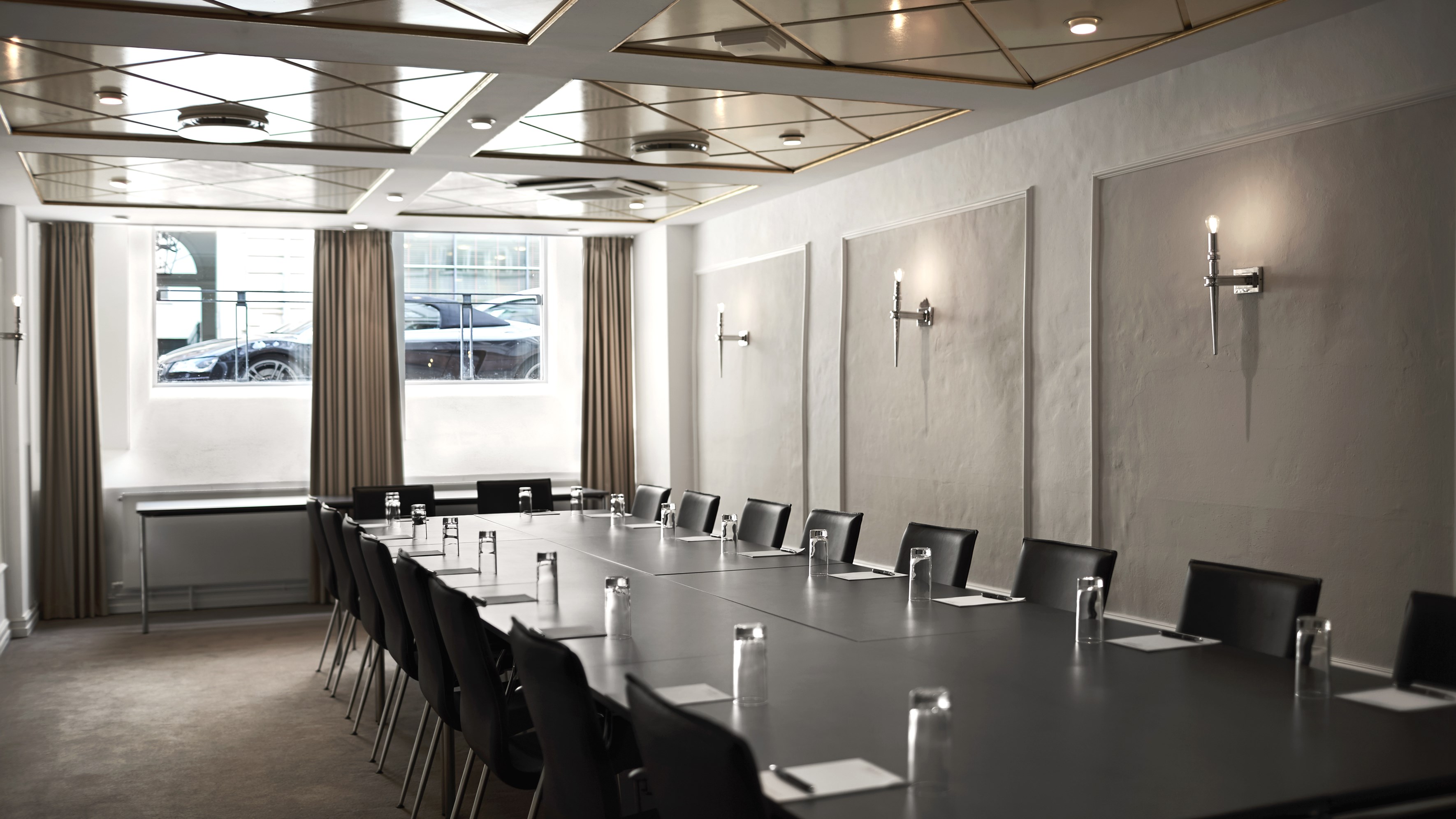 Kabinet 1
Up to 24 persons
Smaller meetings
42 m2
At 42 m², Kabinet 1 is an ideal room for smaller meetings with up to 24 people. As with all our conference rooms, the room is stylishly appointed and comes with the very latest AV equipment.
No. of persons:
16 u-table
20 classroom style
24 theater seating
16 boardroom